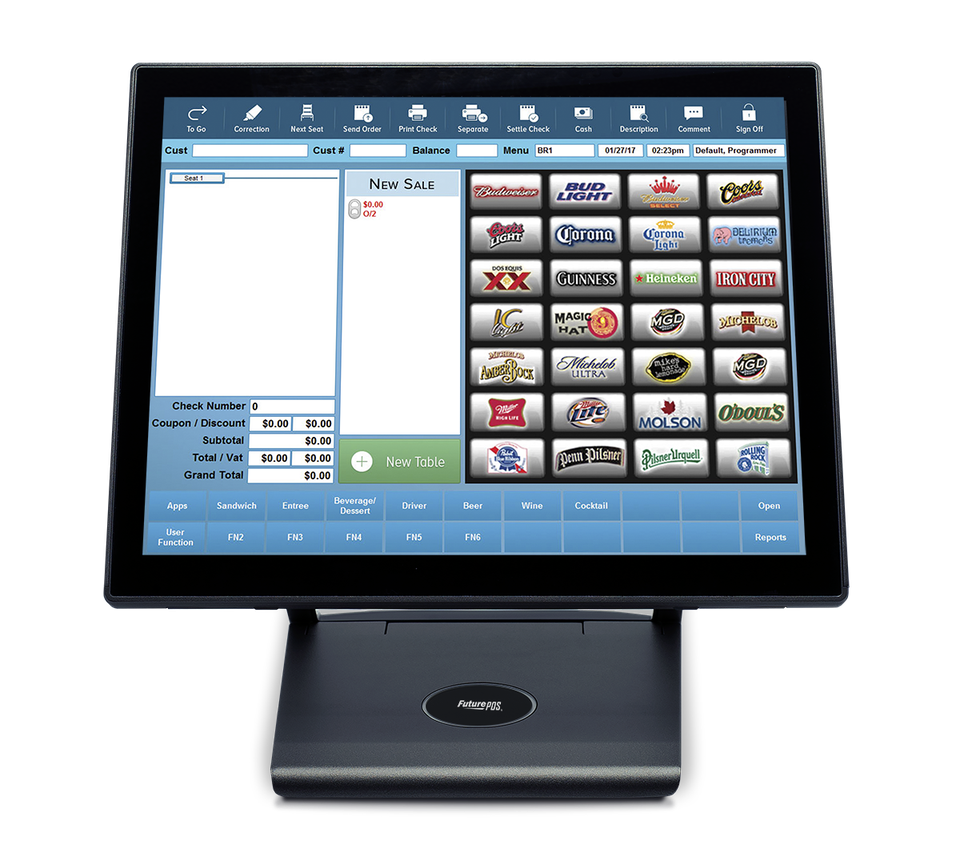 Future POS


As Seen On Bar Rescue
This System Is Especially Popular With Pizza Restaurants!

Great Customer Service based in the United States that above and beyond and help with menu updates.
Labor Scheduling and Employee Timekeeping, which can be exported to numerous payroll companies and accounting packages
Tip pooling for team service and/or sharing tips with bar backs and busboys
Employee Break maintenance to keep you in compliance with state-mandated and minor specific break laws
Gift certificate issuing and tracking
Frequent Diner Program with customizable reward levels
Inventory Tracking with food costing and the ability to export inventory information to third party inventory packages
Customer Reservations
Bartender drink recipes for training new bar staff
The ability to pre-authorize bar tabs
House charge accounts for tracking customer purchases and employee meals with personalized statements.
Customer loyalty program allows you to email numerous customers at once to alert them about specials, events, etc.
Driver's license verification using barcode or magnetic swipe reader
Beer and wine club
Ability to easily split checks by seat
Kitchen orders by course, with the ability to hold and fire items
Microsoft SQL Database for rock-solid reliability and scalability
Ability to interface with Microsoft MapPoint and Google Maps for delivery directions
Numerous interfaces to popular payroll, general ledger and inventory control programs
Online Ordering for eCommerce, which allows orders to come from the web to the kitchen seamlessly
Several EMV options with mobile payment technologies (ApplePay, SamsungPay, etc).